Community Stuff 6/29/14
Lumpfish at Maritime Gloucester
Drop by Maritime Gloucester this week and check out our red lumpfish! Special thanks to Captain Joe and Sons Lobster for collecting this unique specimen.
---

News From Cape Ann Animal Aid
June 2014


86 ANIMALS ADOPTED IN JUNE!
(And there are still a few days left!)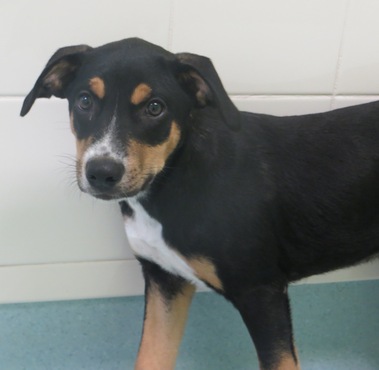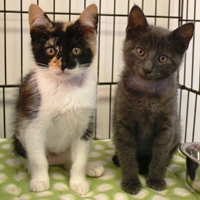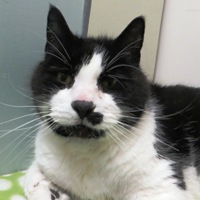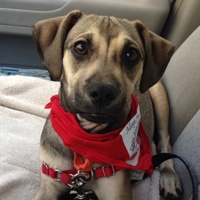 ---
Shelter Happenings
Super Seniors to the Rescue!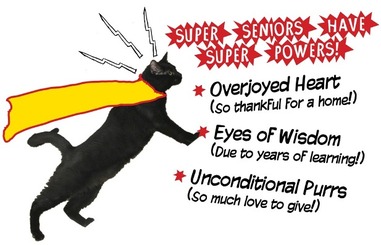 Cape Ann Animal Aid is proud to announce the launch of a new adoption program designed to find homes for older cats. The Super Seniors Cat Adoption Program waives the adoption fee of all cats ages six years and older in an effort to promote their adoption and decrease their time spent waiting for a home. The program was made possible in part thanks to a generous grant from Lil BUB's Big Fund for the ASPCA which goes towards medical care for these senior cats, helping us put their best paw forward.

See our line-up of Super-Duper Senior Cats!
---
Volunteer Favorite: Buster Brown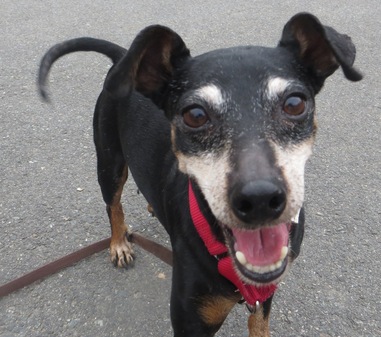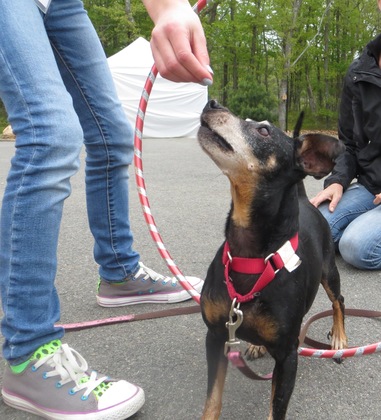 We love all of the animals here at our Christopher Cutler Rich Animal Shelter. But sometimes, staff and volunteers find themselves with a favorite. Volunteer, Karen A., has a soft spot for 8 year old Min Pin, Buster Brown:
"You won't find a cuter or more enthusiastic little buddy. Always eager to play, Buster Brown will jump through hoops for you! He's smart enough to learn lots of new tricks and will curl up and snuggle at the end of the day!"
Buster Brown has been waiting for his fur-ever home for over 110 days now. To help this cutie get adopted, we've waived his adoption fee.

Read more about Buster Brown
---
Rocky's Field Trip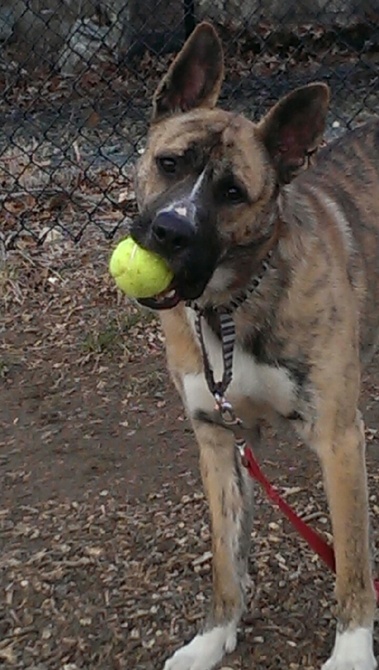 Here at our Christopher Cutler Rich Animal Shelter, our dedicated staff and volunteers spend lots of quality time with the dogs and cats to make their stay as enriching as possible. As part of these efforts, one of our pups with special adoption needs, named Rocky, enjoyed a field trip to Stacey Blvd. in Gloucester and we caught it all on film!
See the Field Trip video on our Facebook page

Read more about Rocky
---
Help Animals While You Shop
Shop on Amazon.com throughAmazonSmile and every time you shop, a donation will be made to Cape Ann Animal Aid! Check it out and bookmark the site for all of your shopping needs.

We have been accepted as BarkBox's newest charity partner! Support us AND get a discount when you use our special code: BBX1T6KF. Plus, you'll help us raise some serious bones – we get a $15 donation with every order! Get started at BarkBox.com.
---
Pride Stride 2014:
A Record-Breaking Fundraising Total!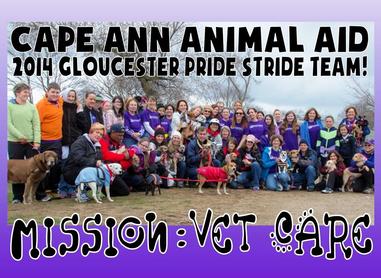 The final results are in! Collectively, walkers for Cape Ann Animal Aid raised $17,352.62 for our Veterinary Care Fund! That is nearly $10,000 more than our 2013 total! Thank you to all who walked, pledged a walker, cheered on our team, or helped out in any way to help make this event a HUGE success for our organization and the animals in our care. If you are interested in walking for the animals next year, email us at info@capeannanimalaid.org!

---
Upcoming Events
THE GIFT
An Exhibition/Sale of many years of works by Betty Lou Schlemm



North Shore Arts Association
11 Pirates Lane Gloucester, MA 01930
June 28 – July 26, 2014

Artist's Sale of Unframed Paintings:
Saturday, June 28, 1-4 pm
Exhibition Opening and Reception:
Sunday, June 29, 2-4 pm
Proceeds from the sale will be donated to three Cape Ann charities: Cape Ann Animal Aid, The Open Door, and Wellspring House

---
SAVE THE DATES!

Catmobile Coming to Gloucester
LOW COST SPAY/NEUTER CLINIC
Tuesday, August 5, 2014
Cape Ann Animal Aid's Christopher Cutler Rich Animal Shelter, 4 Paws Lane, Gloucester
Call for an appointment: 978-465-1940
or visit www.catmobile.org
——————–
11th Annual Dog Day!
Sunday, September 14, 2014
11am-3pm at Stage Fort Park, Gloucester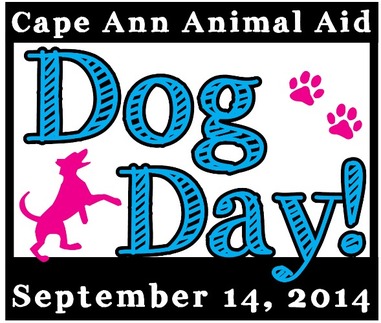 ---
Painting Info Requested-
Hello!
Recently I purchased a painting of Annisquam Lighthouse dated 1901 and signed C E Dennison. In my internet search your name popped up, yet the century is way off. Are you by chance related to this artist? If so, can you provide any biographical information about his career. it would be much appreciated.
Sincerely,
John Woytowicz
---
---
Mile Marker One
Sunday Blues Breakfast Buffet with Mari Martin runs every Sunday on the Bridge Deck starting at 9am until 12 noon. Belgian Waffle station and Build Your Own Bloody Mary Bar! Raw Bar opens at 12 noon with $1 oysters and cherrystones! #Sundayfunday! Your Sunday just got better!