Education at Savour Wine and Cheese
Dear Joey,
Just a reminder to everyone that wine classes start this week! Throughout March and April, we are offering the 5-part series, Become a Wine Expert, and three 2-part series: Wines of Italy, Wines of Spain, and Wines of France.
The 5-part series begins this Tuesday, March 5, and the 2-part series on Italian wine begins Thursday, March 7. We still have a few places in the 5-part course (which is open to anyone, even complete novices). We also have several places available for the Italian wine class. This is a great opportunity to learn from an expert in a small class. Questions and discussion are welcomed. We are only offering the 5-part class once this year, and we may not be able to offer the 2-part classes again. So don't miss out on this opportunity. If you are not sure whether the classes are right for you, just come to the first class to see. We will do our best to answer your questions and accommodate you.
Kathleen Erickson, "The Wine Ph.D." and co-owner of Savour Wine and Cheese, will teach the 5-part series, beginning Tuesday, March 5 at 7:30 p.m. Kathleen has been teaching this hands-on series, based on tasting, for more than 10 years. This is the only time we will offer the series this year, so don't miss it!
The class will take you through the skills associated with tasting and evaluating wines, from understanding different varietals (like Chardonnay and Pinot Noir) to learning how to accurately describe your personal wine preferences. We explore the major white and red wines, with a special class that allows you to taste (first-hand) how temperature, decanting, stemware, and vintage affect the taste of your wine. We even include a section on Quality/Price ratio, where you learn how to get the most bang for your buck in a retail shop or restaurant. We end the series with a food and wine-pairing class and dinner.
Once you take the

Become a Wine Expert
series, you will likely know more than 80% of the people who will take care of you in the average wine shop or restaurant. The series gives you the practical information and knowledge to take charge of your own wine buying with confidence. It is a great course to take with a spouse, partner, or friend, when you are trying to find "common ground" in wines you will both love.
We will start the first class on Tuesday, March 5 at 7:30 p.m. and finish with a wonderful meal at the Chef's table on Tuesday, April 2. The all-inclusive price of $195.00 includes notebook, handouts, all wines, and some great food.
Call Kathleen today to sign up. Just leave a check or credit card for $39.00 to hold your place. (We will not cash the check or charge your card until the day of the event. The $39.00 deposit is refundable up until 48 hours before the scheduled class time).
Kathleen Erickson
Savour Wine and Cheese
978 282-1455 – store
If you would like a print-out describing the class, here is a link to the flyer we will have available at the store. Feel free to pass it along.
BECOME A WINE EXPERT COURSE (Just Click here)!
---
March is Seafood Month at Maritime Gloucester!
"All great change in America begins at the dinner table." Ronald Reagan.
Seafood Month is brought to you by the good folks at Turner's Seafood.
March 7th: "Fish, Fraud, and Forensics"
with: Beth Daley, Boston Globe; Ross Lane and Dan D'Ambruoso, Special Agents with NOAA Office of Law Enforcement
The lead reporter on the Globe's seafood fraud investigative team, and NOAA inspection/enforcement agents, will describe this emerging concern and what measures are being taken to address it.
March 14th: "Trawl to Table: Understanding Today's Groundfisheries"
with Jen Levin, Gulf of Maine Research Institute and a representative from Northeast Seafood Coalition
An eye-opening discussion of commercial ground fishing methods, gear technologies, seafood transport, and the evolving seafood needs of discerning markets.
March 21st: "Sustainable Seafood Choices"
with: Allison McHale, NOAA Fish Watch; and Heather Tausig, New England Aquarium's Ocean Friendly Seafood Program
Sustainable seafood purchases are easier to make, thanks to these two consumer-oriented programs. A must for anyone who cares about our oceans' renewable resources and wants to know more about sustainable seafood guides.
All events are free and open to the public. Seating is limited, so please arrive early.
When: 7:00 pm
Where: Gorton's Gallery
Maritime Gloucester
23 Harbor Loop, Gloucester

---
ARE YOU READY TO LAUGH OUT LOUD?
~~3 Nationally Renowned Comedians are Coming to Gloucester! ~~
Looking for a fun night out? We are bringing 3 Very funny comedians to the beautiful Bass Rocks Golf Club, Friday, March 8th at 7:30:
Paul Nardizzi, author of "602 Reasons to be Pissed Off", Jody Sloane, and Kyle Crawford. These incredibly talented people have been featured on:
* The Late Show with David Letterman
* The Conan O'Brien Show (3 times!)
* Headliners Comedy
* The Steve Katsos Show
—CASH BAR—
Tickets are $25 ahead of time or $30 at the door. To buy, call 978-283-3455. You may also reserve a table for your group.
All proceeds benefit the St. Ann School of Cape Ann.
---
---
Join the Gloucester Area Astronomy Club this Friday, March 8th for "An Introduction to Amateur Astronomy"!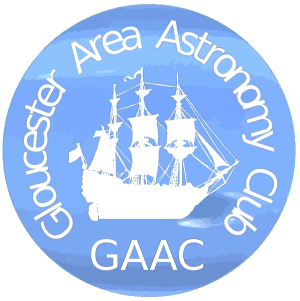 We'll feature presentations on the rewards of the hobby, what the different types of telescopes are, how they work, how to buy one, how much to spend, what to look at, you name it. Everything you need to know to get started, or to up your game. As always, the public is warmly invited, and there are no dues or fees. All presentations are geared toward the general public.
If you have an unused telescope in your closet, or would like to get started in the hobby, this night is for you! We'll see you there!
GAAC meets at 8:00 on the second Friday of the month at the Lanesville Community Center. See our website, http://gaac.us or our Facebook page, http://www.facebook.com/gaacpage for more information.

---
Come here the Docksiders play at our Spaghetti dinner!
Fri.,March 15th,6pm at the DES Club on Prospect St.
The band serves the meal. There is also a silent auction.
Tickets are $10 each / a family of 4 costs $25.
Thanks Joey
Mary Ann DeLouise

---
Please support Rockport High School DECA 's Dinner Dealer Fundraiser
What is Dinner Dealer?
It's a deck of cards containing over $300 dollars in savings to local North Shore restaurants – over 40 restaurants are participating. Each card is a dollar off discount to a restaurant that you use only once.
The deck is good for all of 2013 and retails for $25. The goal is to get local North Shore residents to Dine out, Dine, Local, and Dine often. Plus $1 gets donated to a local food pantry for every deck sold.
For every deck of discount cards sold, $10 will be donated to RHS DECA program.

Help us raise money buy purchasing your Dinner Dealer decks through us.
For $25 you get over $300 in discounts to 40+ N.Shore restaurants.
Visit the dinner dealer website at https://www.dinnerdealer.com/Rockportdeca/
You make the purchase online and the discount card pack is delivered straight to your home.
Contact Mr. Larsen at slarsen@rpk12.org with questions or visit the RHS link listed above.